We Can't Teach What We Don't Know: White Teachers, Multiracial Schools
We can't teach- that is, we can't teach what we don't know. This blog follows the discussion, comments, and reflections of a literature circle based on the book White Teachers in Multiracial Schools by Gary R. Howard.
Tuesday, December 7, 2010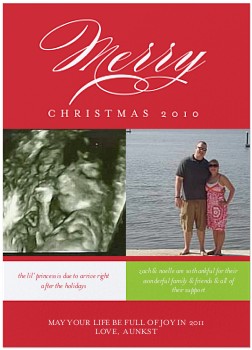 Merry Duo Story Christmas Card

Thursday, November 18, 2010
Noelle - Reflection
In what ways have you examined fundamental beliefs about diverse learners with respect to learning and teaching?
I've learned from this book is that there are other opinions then just my own. The school that I work in, although it isn't a city school, it has a very diverse student body. I can tell you all of my students, and I appreciate each and every one of them, and I see their differences and view them as positive. I teach my students to push themselves and believe in themselves regardless of their race, ethnicity, culture, home life etc. I have a unique view at some of the students in my school because my fiancé is a sheriff for the county that my school is in, he will come home and so will I and sometimes we will share stories of things that went on at work, it saddens me deeply when it's one of my students families that my fiancé tells me about some domestic situation, horrible living conditions, etc. and then on the same note sometimes it is hard because the students who act out are those who's parents my fiancé arrests for drug use etc. and I can tell you for sure that it is not just the colored kids parents! So this is where my stereotyping has ended, because I see it with my own two eyes, from more than just people who aren't white, from more than people who aren't from my culture! On the other hand I also see with my own eyes in my school that teacher prejudice and inequality does exist and creates a huge disparity in educational quality, only furthering the achievement gap. It is those teachers that I wish I could help, but we are slowly getting there as a society.
How or in what ways have you reframed your perspectives on diversity with the intent to inform future practice?

I have been reframing my own perspectives on diversity ever since I was placed to student teach in the school that I was just talking about that I now work at. So for almost two years now, I grew up in a town two over from the town that I teach in and it is nothing like the town at all. The school that I went to was comprised of mainly white middle to high-class families, so at a young age I was never exposed to diversity. Now that I am having my own child and my fiancé although he is white, grew up in a diverse setting where he was exposed to all of it at a young age. I envy him at times because he accepts people for who they are with out automatically thinking "oh what's that person doing, they could be up to no good" because of his profession he does know which people are "bad" and "really up to no good" he is a very good people reader and sometimes I wish I had that skill. On the other hand I like my innocence when it comes to diversity because I am learning now in a time where they are attempting to abolish and change peoples/society views. I see people for who they are and who they could be I try to find the "good" in people before, I think they are "bad". But with my "reframed"/" "reframing" perspective, since I admit I am not all the way there, I know that I will watch how I say certain things, and approach certain situations. I don't want to stereotype my students I want to give them all a chance, and teach other colleagues to do the same. If I set a good example it will pay off, like the whole "pay it forward" idea!
Thursday, November 11, 2010
In what ways have you examined the fundamental beliefs about diverse learners with respect to learning and teaching?
I believe that my growth and knowledge as well as my beliefs about diverse learners with respect to learning and teaching is something that will grow and evolve with each event that takes place in class, with students, while reading or during discussions. I think that my fundamental beliefs are sound; I have the background and the knowledge to understand diverse learners and the ways in which they function. I know that I do not know everything, but teaching to learners with diverse needs is something that takes patience, practice and revision. Each student will learn differently in each situation and therefore as teachers we need to be hardworking and vigilant to work towards finding the best practices for our classrooms, as well as our individual students. I also know that these best practices used for diverse learners are in reality interventions that would be positive for a whole class environment as well, therefore making a more rewarding and cohesive classroom environment.
How or in what ways have you reframed your perspectives on diversity with the intent to inform future practice?
I believe that my perspectives on diversity have stayed the same throughout this book which is a positive feeling in my eyes. My undergraduate program used a framework in which social justice was weaved into our everyday thoughts and practices. I do recognize "white privilege" more often after reading Howards book, but I also recognize privileges that everyone takes. I know that I have the ability to help my students grow into great human beings who are residents of this worldwide community, but in the same respect I wonder how much anything will ever truly change. There has always been a scape goat or a group of people that has been beaten and bruised and looked down upon; this has been true since the beginning of time. Is this feeling of being better or entitlement engrained into our DNA, or can we change it one person as a time?